Dec 31, 2020 04:30 PM Central
Greta Olechno
I must say that all Polish soups are amazing. Personally, I have never experienced a cuisine with more variety in that field (if I'm wrong, let me know – I love to try & learn new things).
Soups are still the most popular appetizer/starter in most Polish homes, especially when it gets cold outside. Quite often the soups are so rich and nutritious that they're served as a meal on its' own accord!
These soups are a staple in my home. I make soup once or twice per week but ideally, I would love to make one every other day so we would have soup pretty much every day of the week.
Here is a recipe for my Mushroom soup that I love!!! What would make this even better if I had some wild mushroom to add to this!!!
What to buy?
600 g of mushrooms
70 ml of heavy cream
1.2 litres of homemade vegetable or bone broth
2 stalks of celery
4 large potatoes
1 onion
2 small carrots
1 parsnip
tablespoon of fresh chopped dill
2 bay leaves
2 grains of allspice
1 tablespoon of butter
1 parsley
How to prepare?
Chop the onion, clean the mushrooms and cut them into slices. In a thick-bottomed pot sauté diced onion in butter once they are soft add the mushrooms, sauté till soft. Put in a bowl.
Shred the carrots and parsnip, chop celery. Peel the potatoes and dice them into thick cubes.
Add it all to the pot you sautéed the mushrooms and onions in, add bay leaves and allspice. Pour the homemade broth over it.
Cook for about 20 minutes, then add the mushrooms and onion and cook for about 15 minutes.
Drain off part of the broth, mix with the cream and add it back to the soup, add dill.
Serve with fresh parsley on top.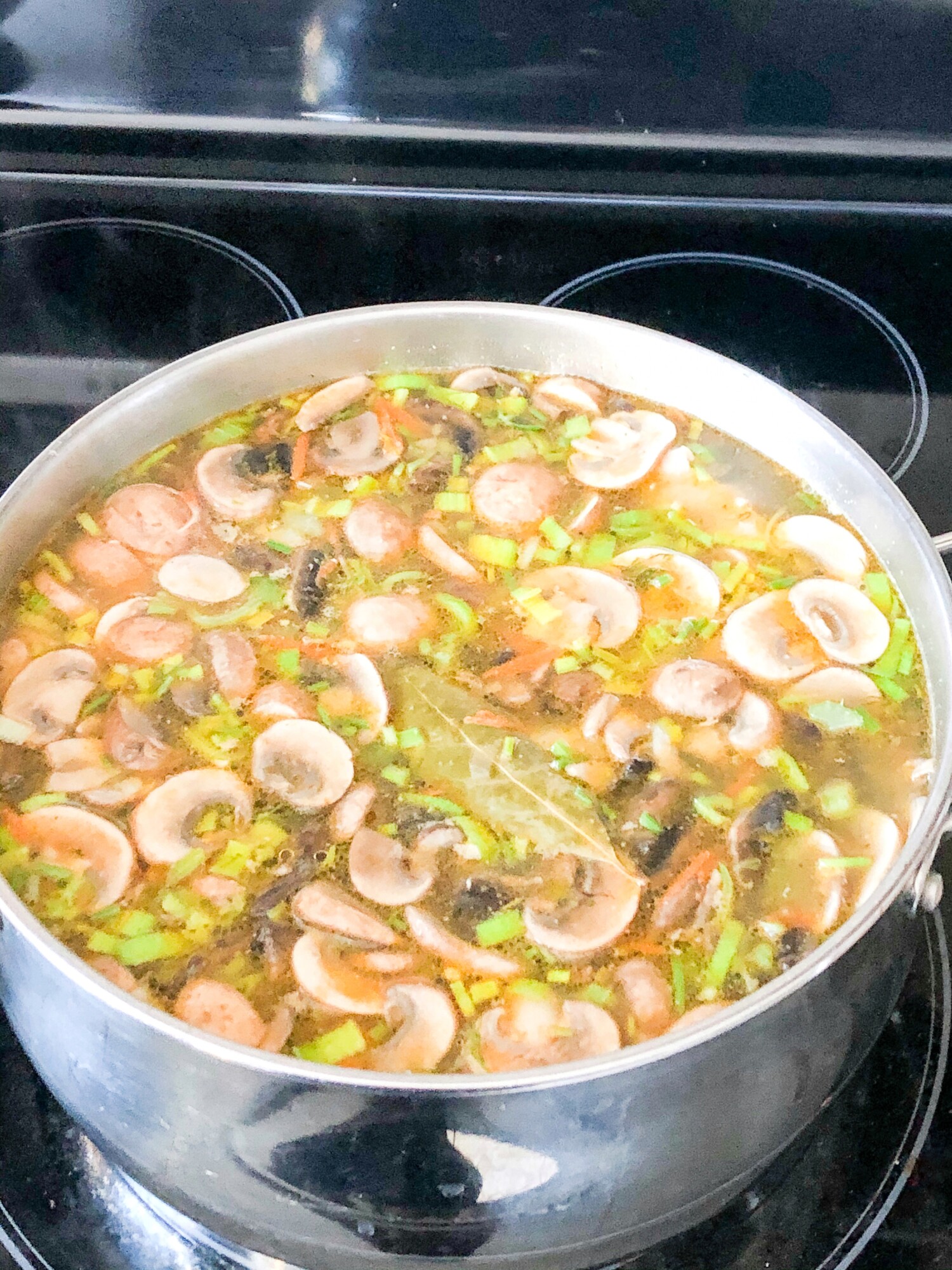 What's your favourite soup?